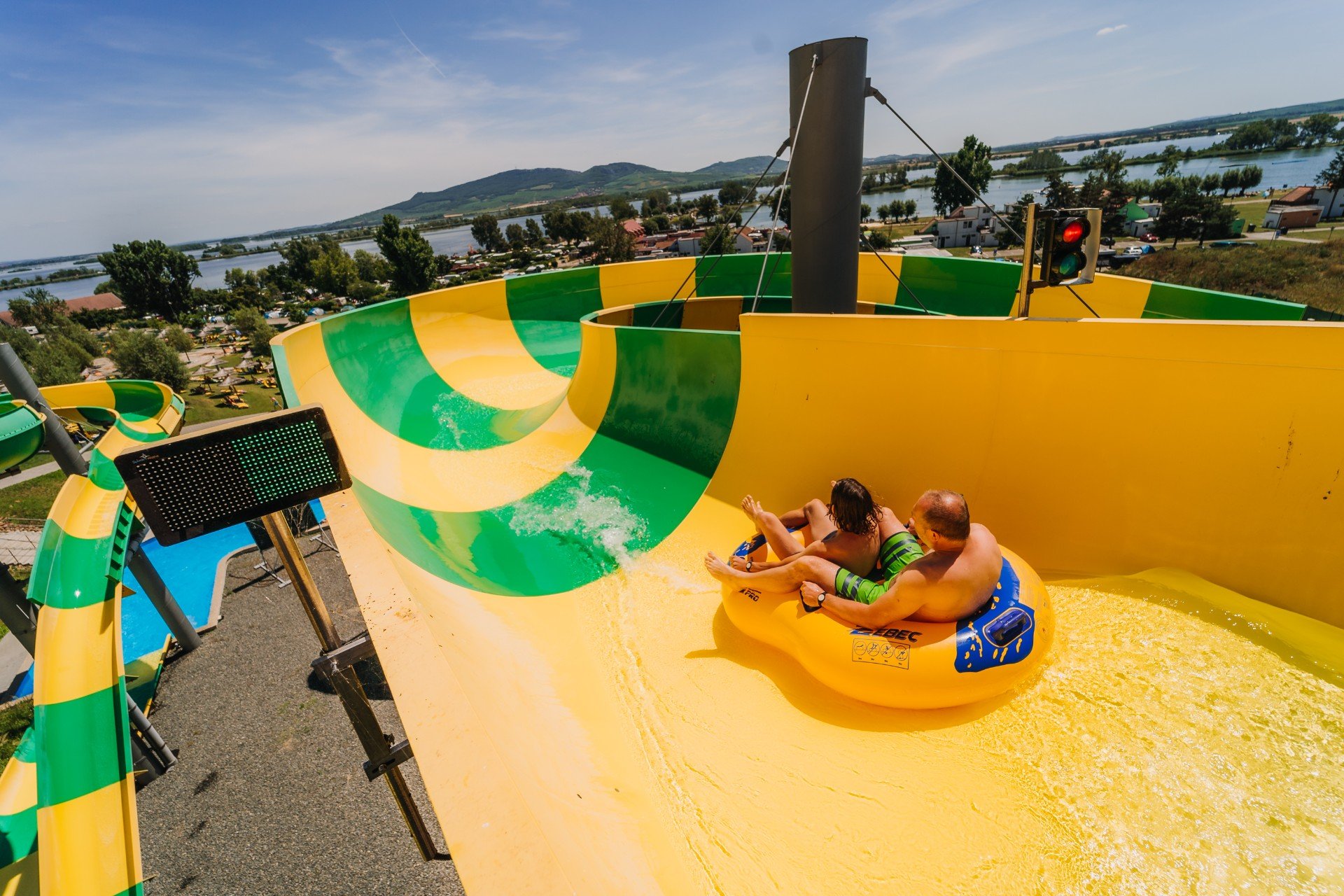 A water giant for the brave ones - but who is scared, he can ride with another 2 friends. The supply of adrenaline is ensured by a ride on wild rapids, ending in a deep abyss. It's a proper ride. And you can also take an action photo from it. We will send it to you by e-mail before you can say "Abyss". We will be happy to print it for you to keep in your albums.
Attraction type
Open + semi-closed water slide
If you want to ride this slide, you have to be tall at least 140 cm.